Putty Howto
How to use Putty to connect to Medialab
Versione italiana di questo documento: PuttyHowto
Install Putty
Download and install putty from this link:
Launch putty
Start putty from your menu. A window will open:
Now write "medialab.freaknet.org" here in the red requester:
and press "Open". A new window will open:
Click on "Accept", and the login window will magically appear!
Here at the "login as:" you must write your medialab username, and press "enter". In the following example, we will user "luther" as login name.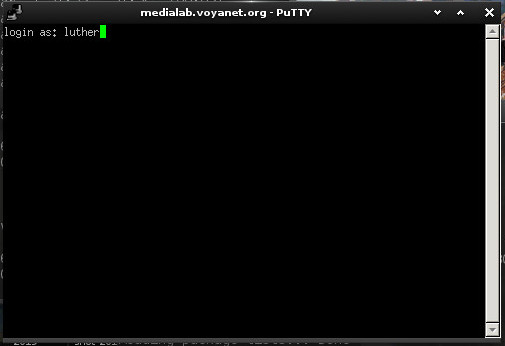 Now your password will be asked: you must use your old password, the same you were using 15 or 20 years ago. If you don't remember it, ask us for help: we will reset it!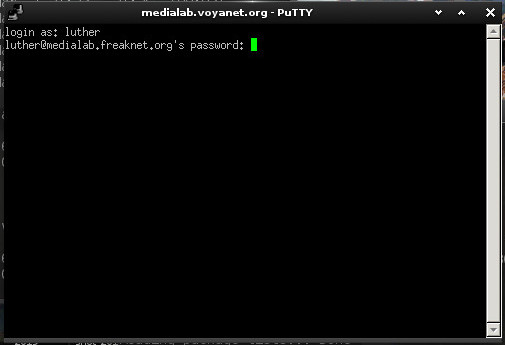 Be aware that anything you type as password WON'T be written on screen. Remember to press enter!
If your password is correct. you will log into medialab!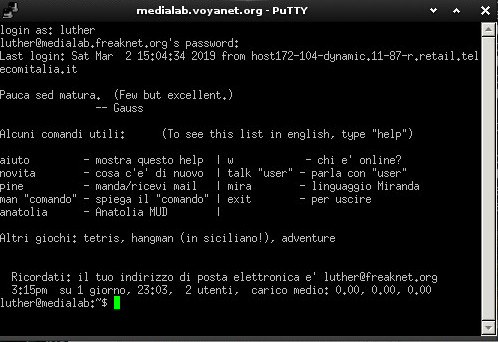 If you want, you can save those settings so you can easily connect to medialab next time. Just enter a name in the "Saved sessions" (In this example: Medialab)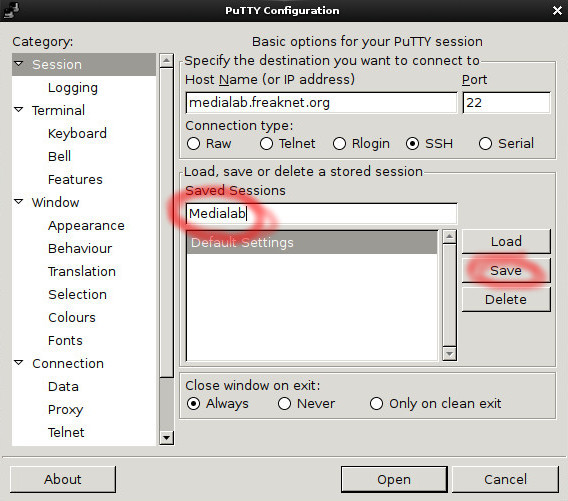 and press "Save":
To close the connection, just close the windows and press Yes.